is Monsta X's Shownu.
After winning the 1st place in JYP's 4th Open Audition, he became JYP's trainee and left after a while.
He worked as Lee Hyori's back dancer for 'Bad Girl' in 2013.
And debuted with Monsta X in 2015
After his debut: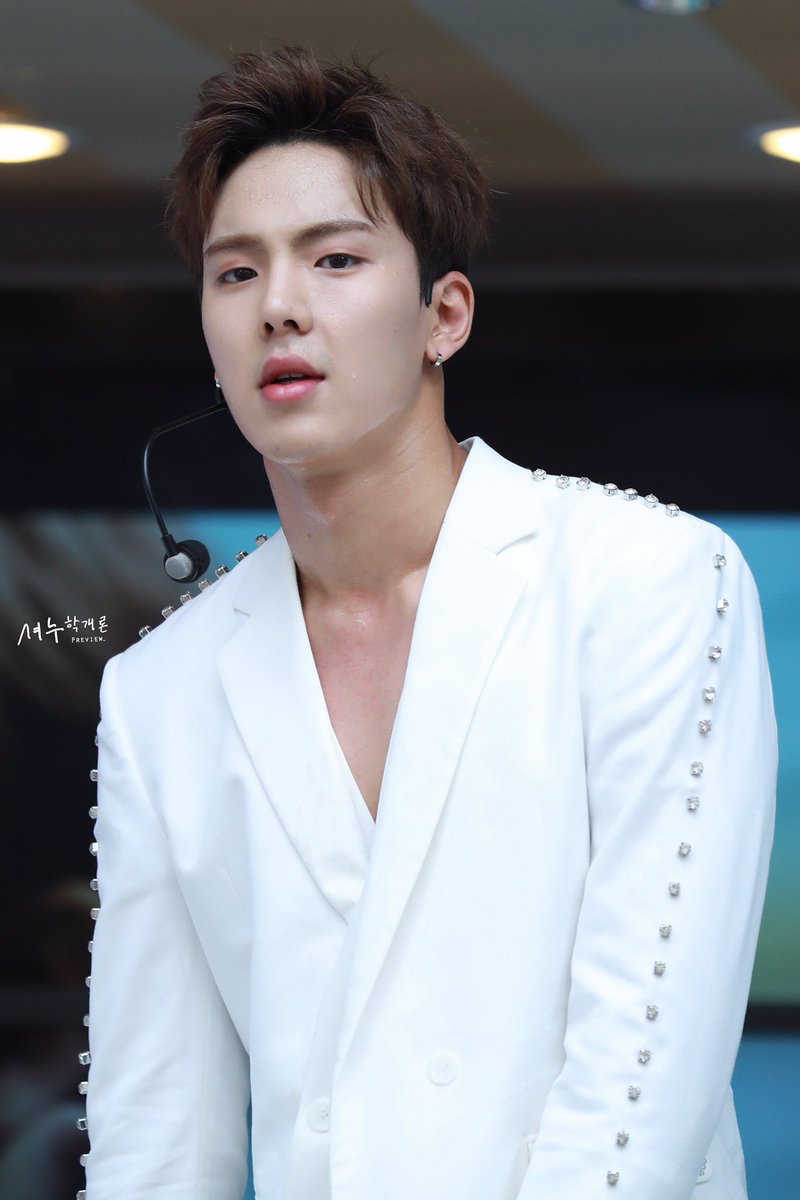 -Whoa.. He hasn't changed a bit!
-I've been falling for him latelyㅠㅠ I think I'm gonna join Monsta X's fandom at this rate, damn..ㅠㅠ
-Please perform that song together for 2017's year-end ceremonies..ㅠㅠ
-Whoa.. His face looks so cute but his body is totally the opposite..
-Shownu..ㅋㅋ He sounds very funny when he talks..
-Isn't he in the group who once did a reality show in a baby day care..? I fell in love with him after seeing him playing around with kids..
-Hul.. I've always been curious about Lee Hyori's back dancers since they look so hot.. I had no idea one of them debuted as an idol..
-Then, when did he start to become a trainee..?
-Oh.. He kinda reminds me of Kang Daniel!! He has the looks, he can be a big superstar if people pay more interest on him..
-Son Hyunwoo..ㅠㅠ
-This is why my friends keep saying that the back dancers look familiar..ㅋㅋㅋ
-Hyunwoo-ya.. I like you..
-Oh..?ㅋㅋㅋ I had no idea..
-He looks so cute..ㅠㅠㅠㅠ
-My ideal type...
-He's such a cutie..ㅋㅋㅋ
Continue reading

The male idol who used to be Lee Hyori's back dancer for 'Bad Girl'