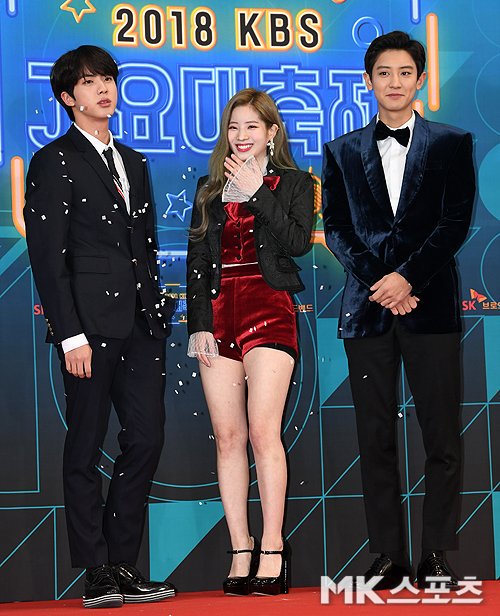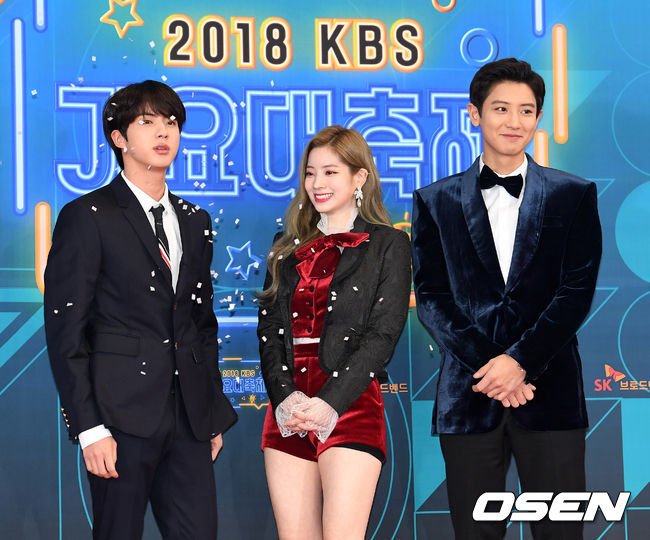 -Jin's expressions, though..ㅋㅋㅋ
-They should've let Dahyun wear something longer..ㅠㅠ It's cold out there!!
-I thought I was watching a movie, my king..ㅠㅠ
-Seems like Dahyun's shoes are too big for her..
-Seokjin is at it again... He's normally a kind person, I swear, guys..
-Chanyeol is already used to it since it also happened last year..ㅋㅋㅋ
-This is why I love Jin..ㅋㅋㅋㅋ
-Look at how brazen and shameless he is..ㅋㅋㅋㅋ
-It's so cute how Jin pretends as if nothing happened..ㅋㅋㅋ
-I think he kinda resembles someone.. I just can't think of the name..
-I love Jin and his shamelessness..
-Kim Seokjin is shining..
-Kim Seokjin always lives up to our expectations.. He's literally the best..